We have no more room to put pictures of new cakes. Want to see our latest tarts visit us at https://www.facebook.com/pages/MariMiloCakeDesign/312136935479597
hittar du här . Here you can see thumbnail pictures of my cakes. C upcakes available here . Wedding cakes you can find here . To see more pictures click on the appropriate cake or cupcake.
Want to get in touch with me, you can send an e-mail
Contact me:
info@marimilocakedesign.se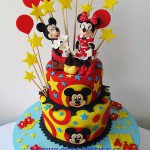 Cake topper - sugar decoration
Cupcakes pictures can be found here .
Sonata cake
INSPIRATION
It has huge beautiful cakes, classy and ... check yourself:
http://www.elitecakedesigns.com.au/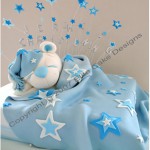 http://blog.pinkcakebox.com/gallery
Borrow pictures - just ask first
All photos are taken by me and are rights-managed. It is possible to borrow pictures for non-commercial purposes as long as the source is indicated with a clear link and name. Think it's funny if you write about it in one of the comments about me or contact me at
Contact me:
info@marimilocakedesign.se
Do you want to publish your photos in a magazine or other commercial context, you first feel free to contact me.
Srpski: Swe slike su moje ali ukoliko pitate Mogu see pozajmiti u nekomercializovane svrhe. Naravno Kako do dobar obicaj nalaze pri empty ocekujem da ispod stoji link za moj blog.